Max. Power

247 BHP / 8,000 rpm

Max. Torque

23.6 kgfm / 6,000 rpm

Length

4,330 mm

Width

1,720 mm

Height

1,065 mm

Aspiration

NA
Learn More
The Mazda RX500 is a supercar that is nothing short of mythical. Built in 1970 for the 50th anniversary of Toyo Kogyo, known today as 'Mazda,' it debuted at the Tokyo Motor Show. This RX500 was conceived as a successor to the famed Cosmo Sport of the 1960s. Unlike the Cosmo Sport however, its rotary engine was not mounted in front but rear-midship...and was a high rpm type that could rev up to 14,000 rpm. With 246.5 BHP and weighing only 850 kg, the RX500 was an extremely fast car. Only one RX500 was ever built as a concept model, and in 2008 it was restored by Mazda to its original glory.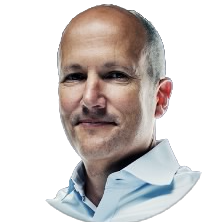 McKeel Hagerty
How to acquire the Mazda RX500 '70
The Mazda RX500 '70 can be acquired from the Legend Cars dealer. It was last added on September 4th, 2023 for Cr. 600,000.
Hagerty / Legend Car Dealership history
April 15th, 2022

Cr.

600,000

May 23rd, 2022

Cr.

600,000

August 3rd, 2022

Cr.

600,000

September 25th, 2022

Cr.

600,000

December 15th, 2022

Cr.

600,000

March 9th, 2023

Cr.

600,000

June 6th, 2023

Cr.

600,000
Images