Lamborghini
Miura P400 Bertone Prototype '67
Displacement

3,929 cc

Drivetrain

MR

Max. Power

349 BHP / 7,000 rpm

Max. Torque

37.6 kgfm / 5,500 rpm

Length

4,360 mm

Width

1,760 mm

Height

1,050 mm

Weight

980 kg

Aspiration

NA
Learn More
The legendary Miura supercar was actually Lamborghini's first midship design. This car is chassis 0706-the second of the first five cars built-and is the oldest Miura in existence. Even for a brand as storied as Lamborghini, the Miura is especially legendary. Its chassis-designed by Gian Paolo Dallara-was displayed without a body, at the 1965 Turin Salon. Those who saw it thought it was a sure sign that Lamborghini was going to start racing! The reaction was enough to persuade company founder Ferruccio Lamborghini to greenlight its development, and the first prototype Miura was completed the following year in 1966. This chassis number 0706 has miraculously survived the years without any restoration work, and it was entered in the Pebble Beach Concours d'Elegance in 2008, where it won the Gran Turismo Trophy.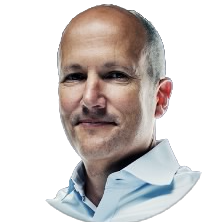 McKeel Hagerty
How to acquire the Lamborghini Miura P400 Bertone Prototype '67
The Lamborghini Miura P400 Bertone Prototype '67 can be acquired from the Legend Cars dealer. It was last added on July 22nd, 2023 for Cr. 3,500,000.
Hagerty / Legend Car Dealership history
March 29th, 2022

Cr.

2,500,000

June 5th, 2022

Cr.

3,400,000

August 25th, 2022

Cr.

3,400,000

November 5th, 2022

Cr.

3,400,000

January 31st, 2023

Cr.

3,500,000

April 27th, 2023

Cr.

3,500,000

July 22nd, 2023

Cr.

3,500,000
Images