Learn More
When most people think of the Ford GT40, they think of Carroll Shelby, and they wouldn't be wrong. But it's worth mentioning that Shelby wasn't actually involved with the first GT40 Mark I, which appeared in 1964. The Mark I was a car with a fantastic concept. I think the way it retains the look of a classic GT car makes it especially beautiful. The only thing the Mark I was missing was the reliability required for endurance racing. That's why Ford decided to hand a large part of its racing program over to Shelby. And, the rest is history. But the GT40 Mark I is where it all began, and because of that, it's considered a prized collector's item.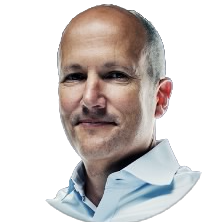 McKeel Hagerty
How to acquire the Ford GT40 Mark I '66
The Ford GT40 Mark I '66 can be acquired from the Legend Cars dealer. It was last added on August 22nd, 2023 for Cr. 6,700,000.
Hagerty / Legend Car Dealership history
March 22nd, 2022

Cr.

5,600,000

May 31st, 2022

Cr.

6,250,000

August 16th, 2022

Cr.

6,250,000

November 10th, 2022

Cr.

6,700,000

February 5th, 2023

Cr.

6,700,000

April 28th, 2023

Cr.

6,700,000

July 25th, 2023

Cr.

6,700,000
Images