Alfa Romeo
8C 2900B Touring Berlinetta '38
Displacement

2,905 cc

Drivetrain

FR

Max. Power

179 BHP / 5,000 rpm

Max. Torque

26.7 kgfm / 3,500 rpm

Length

5,000 mm

Width

1,700 mm

Height

1,500 mm

Aspiration

SC
Learn More
The 8C name refers to the engine's eight cylinders, and these cars are the iconic pre-war Alfa Romeos. The inline-8 was designed by the genius Italian engineer Vittorio Jano. The "Berlinetta" body was made by famed coachbuilder Touring. There were only five Berlinettas made in total. This particular one, from 1937, appeared in many motor shows and catalogues. It also won "Best of Show" at the Pebble Beach Concours d'Elegance in 2018. It then won the Concorso d'Eleganza Villa d'Este the following year... ...before winning the Louis Vuitton Classic Concours Award. I doubt many other cars have won prizes at three of the world's biggest concours. Needless to say, its current value is nothing short of astronomical.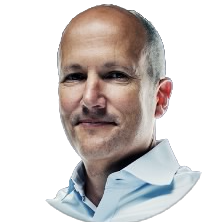 McKeel Hagerty
How to acquire the Alfa Romeo 8C 2900B Touring Berlinetta '38
The Alfa Romeo 8C 2900B Touring Berlinetta '38 can be acquired from the Legend Cars dealer. It was last added on September 16th, 2023 for Cr. 20,000,000.
Hagerty / Legend Car Dealership history
April 6th, 2022

Cr.

20,000,000

June 13th, 2022

Cr.

20,000,000

October 6th, 2022

Cr.

20,000,000

January 3rd, 2023

Cr.

20,000,000

March 27th, 2023

Cr.

20,000,000

June 20th, 2023

Cr.

20,000,000
Images